I can't say I am crazy about skirts, they used to make me feel vulnerable and my rear unprotected. The slightest air movement makes me hold on to my hem nervously hoping it would stay put. This nervosis has began in Wellington, New Zealand, where wind gusts are legendary. You might end up with a mouthful of your own hair, face covered by your own skirt if you are not careful.

Having lived in a much calmer Sydney for the past couple of years started having a soothing effect on my skirt phobia. Ridiculously hot summers also helped a lot. I find myself not just sewing, but also wearing skirts more and more often. In the past two weeks I have sewn three and I managed to wear all of them at least once. Here they are.
A sudden skirt
Why sudden? Because it was not sewn to be worn, it's sole purpose was to test my pattern, patch pockets being an afterthought. And suddenly there it was – a rather wearable, half decent skirt. This almost never happens.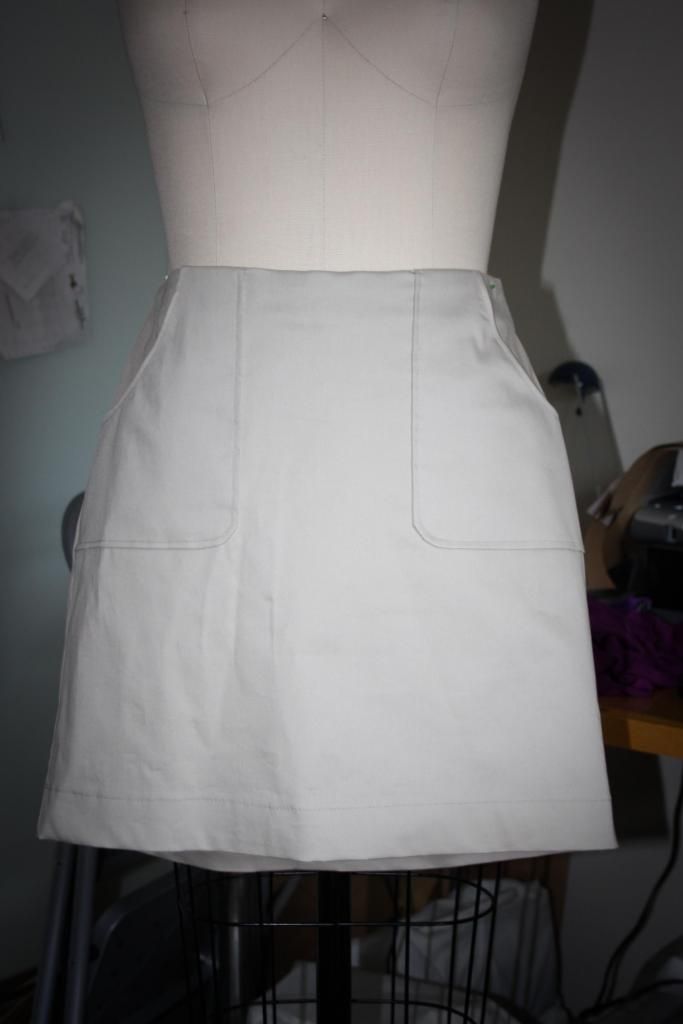 A split personality skirt
Features single welt pockets, lapped zip in side seam, CB vent and above knee length.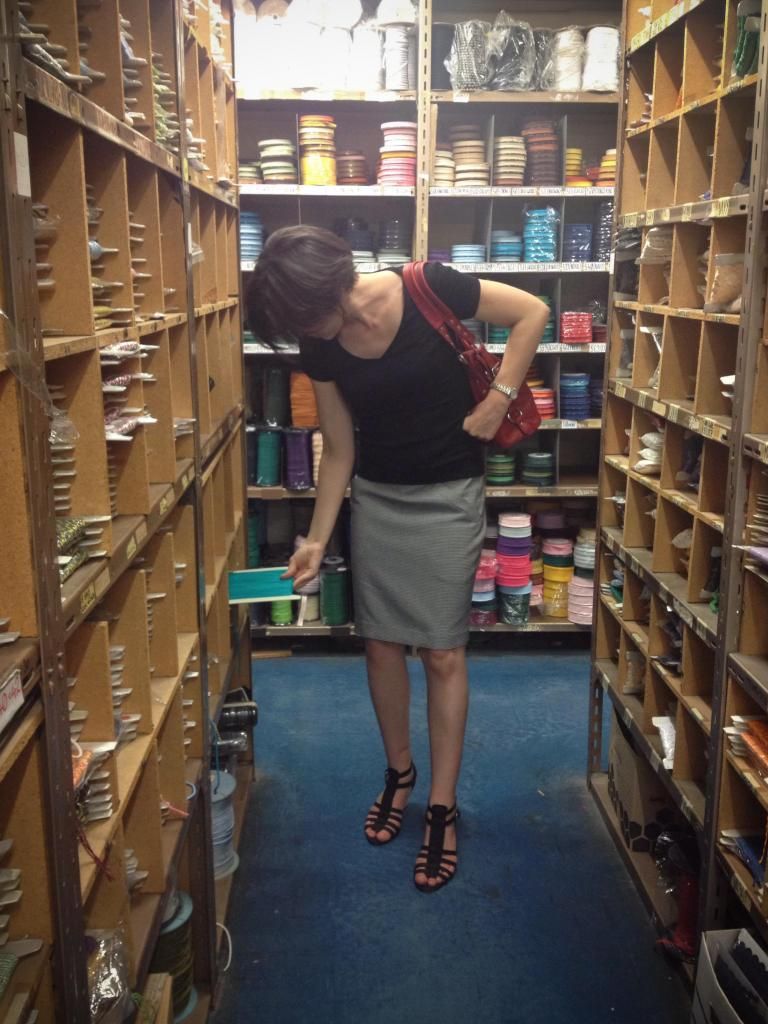 Very prim and proper, blend-in-the-crowd kind of skirt. But should you take a closer look, you would find that this skirt hides a secret.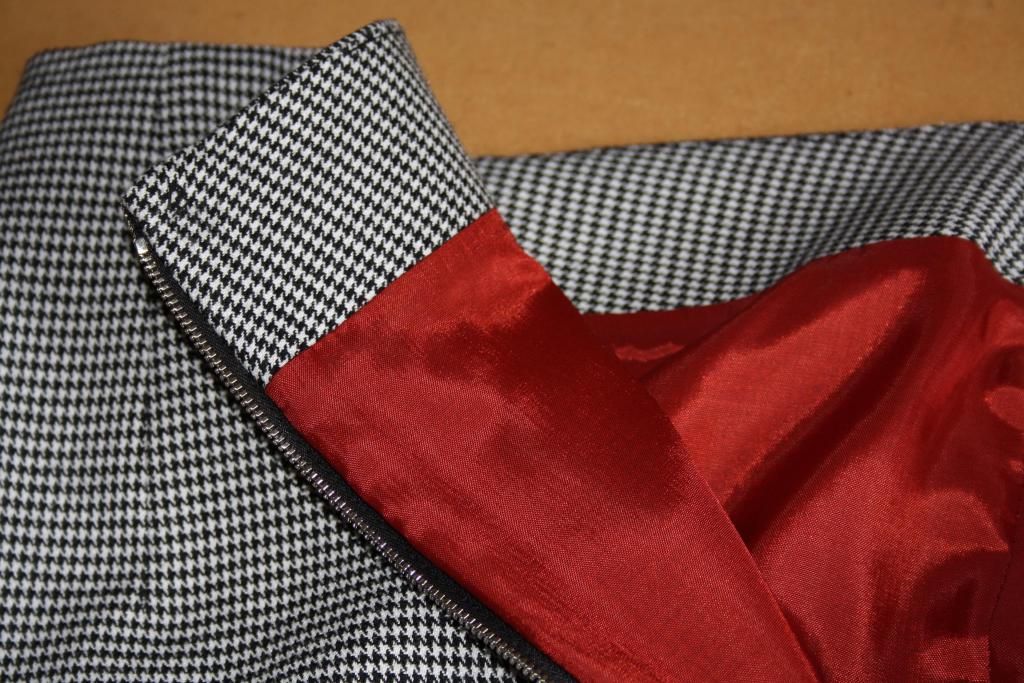 A silky smooth, screaming red lining puts an unexpected spin on it.
I should also mention that the skirt fabric is super soft, light, barely wrinkles and came from a bargain table. Does it get any better than this? I think not.
A "kite godet" skirt
It is an effortless one-hour skirt, from draft to finish. A-line, four gores, four godets, yoga waistband. Initially it was planned as a handkerchief hem skirt, but I changed my mind and went for a softer look of  godets.
It is made from poly knit, sewn using an overlocker only, rolled hem. This skirt swishes and dances as I walk. As nobody was available to take pictures of me in it looking all comfy and happy, Brunnhilde kindly offered her services.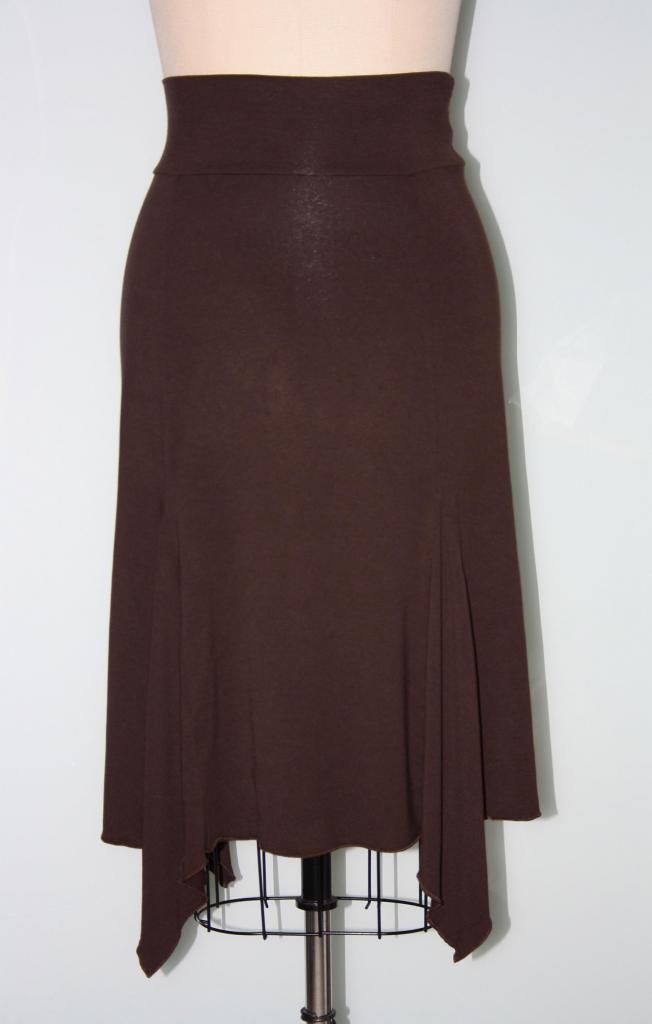 Thanks to a wide waistband, this skirt can be worn a bit higher or lower on the hips depending on the heel height (versatility is another big weakness of mine). It can also prevent an inadvertent midriff exposure. (Just remembered The perfect nose's "slot exposure" term, thanks for that, I am still laughing). I've never worn or owned skirts of this kind before. The skirt phobia has definitely eased.
Now I am even thinking of sewing a pleated skirt, can you imagine?
Hover for image source