What shark bite and skirt vent have in common

Just when you thought it was safe to go back in the water, here is another skirt vent post. Will they ever end?? :) See the previous posts here, here and here and here
So today I'd like to discuss skirt vent lining. Well, actually it doesn't have to be just a skirt vent, because a coat or jacket vent can be lined in a similar way.
As usual, there are several ways to do it – from a cheap and quick to a more grown-up way. Every method has its fans and haters, but today I'll cover the one I am most fond of.
So, what does the easiest skirt vent lining method has in common with a shark bite?
They look practically the same. The lining is cut out in an arch over the vent, overlocked and left hanging there looking like a shark bitten surf board.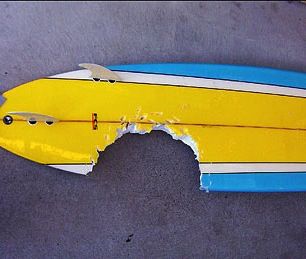 If you finish your vent like this, you must be pretty confident no one ever sees inside of your skirt.

The method I like the most involves attaching the lining to the shell of the skirt. And yes, I've heard many times people raising concerns that the lining will pull the skirt up, that it is all wrong and blah blah blah, whatever. What's the problem, it is the same way you work the vent in coats and jackets, do you end up with the vent pulled up? Not if you do it correctly.
So here is the method itself.
First of all, we prepare the lining.
Stitch CB seam of the lining and stop at the point shown. Purple line shows where the lining will be stitched to the vent. I did not plan to line this vent when I started this tutorial series, that's why my seam allowances on the right side are so pathetic. Please make sure yours are more generous. Your lining does not need the hem allowance your skirt has, so cut it off and finish the edge using your preferred method.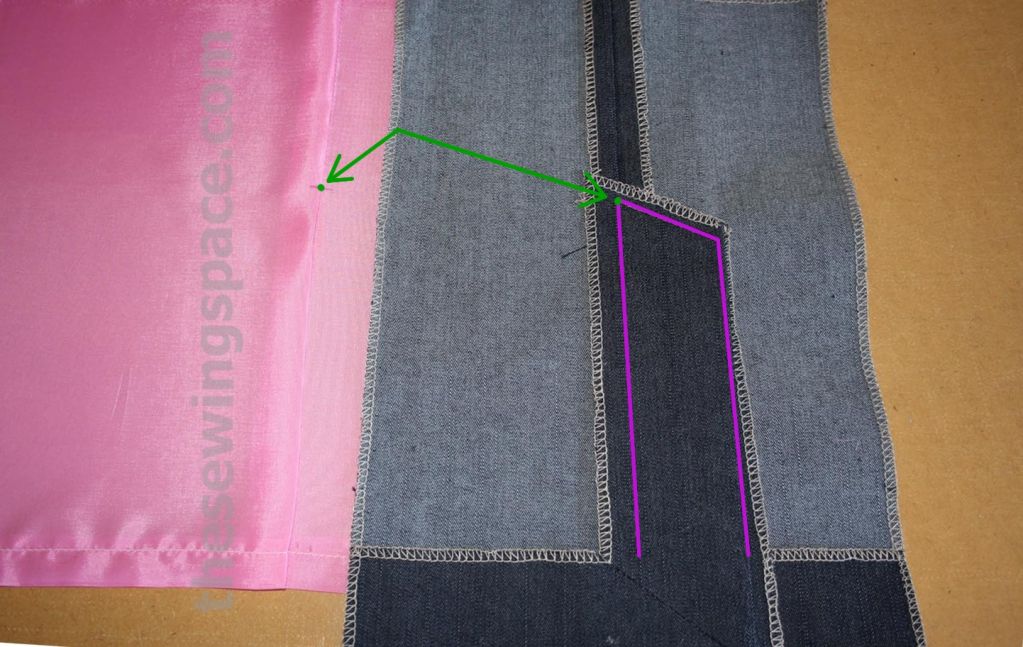 So now you put your lining on top of your shell and line up the points meticulously. Then mark the stitching lines and add seam allowances.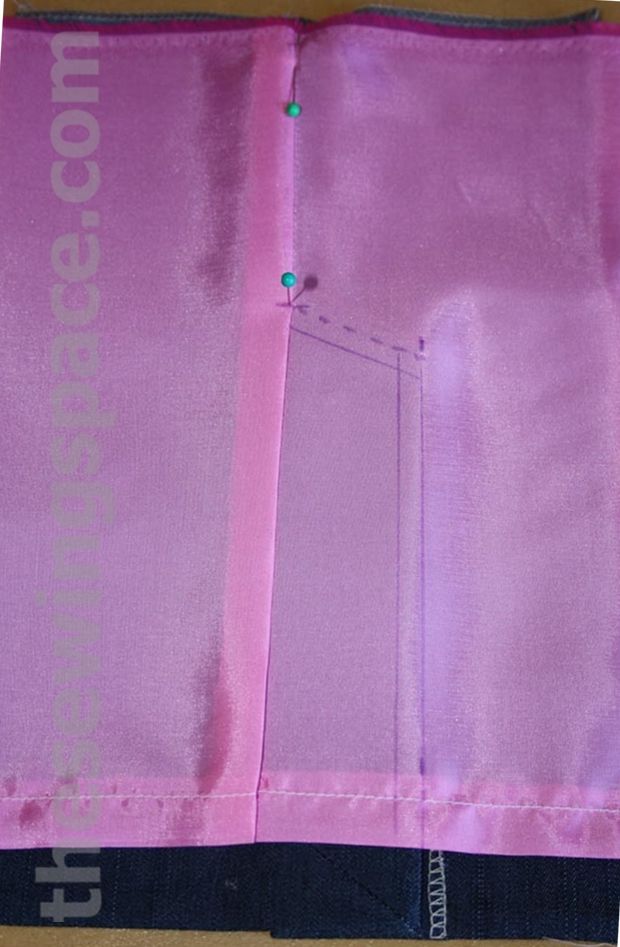 Stitch left seam allowance of the lining to the left seam allowance of the shell.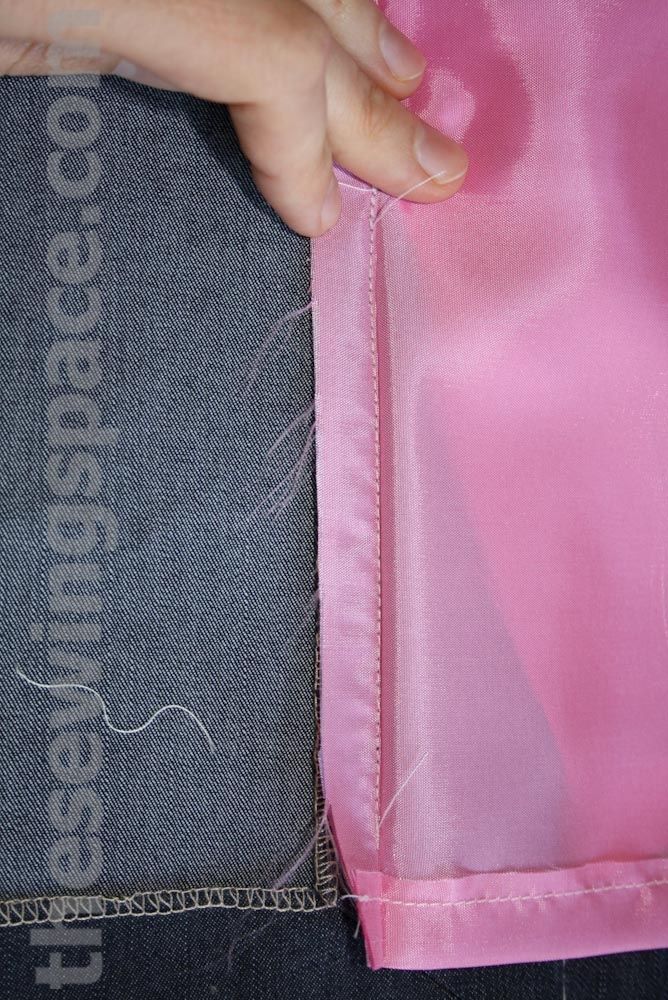 …and this is what you will end up with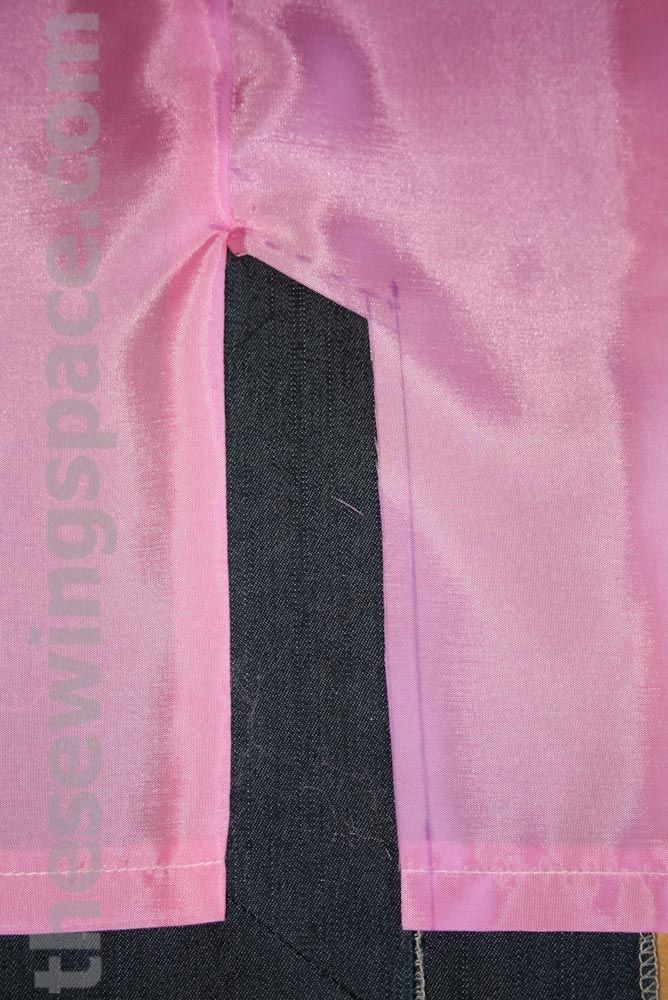 Now fold the lining down and here is the seam you are going to do next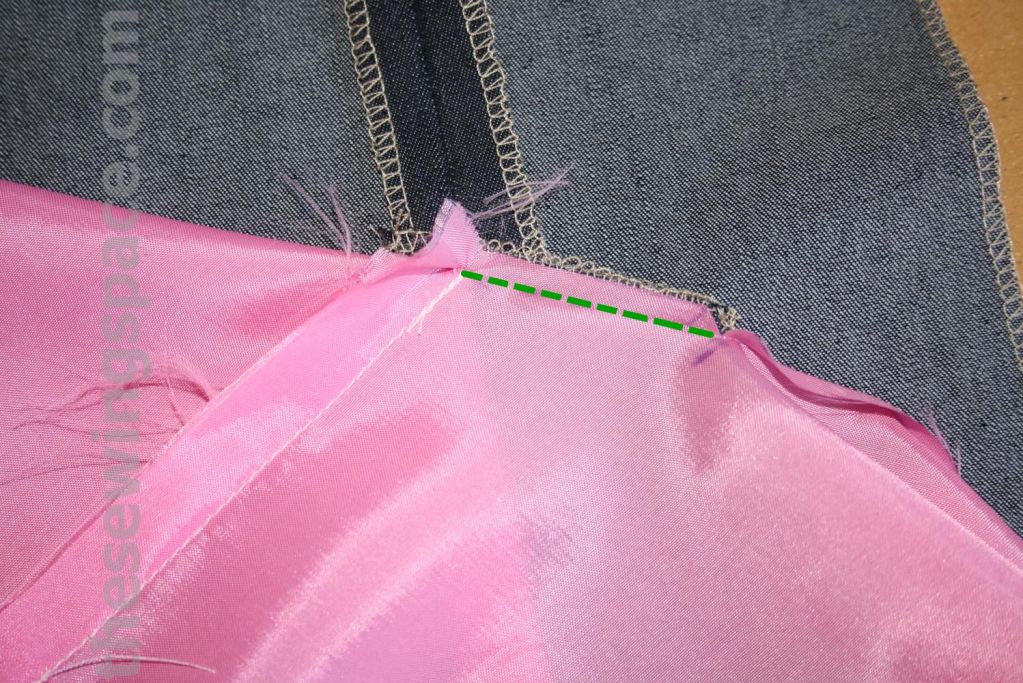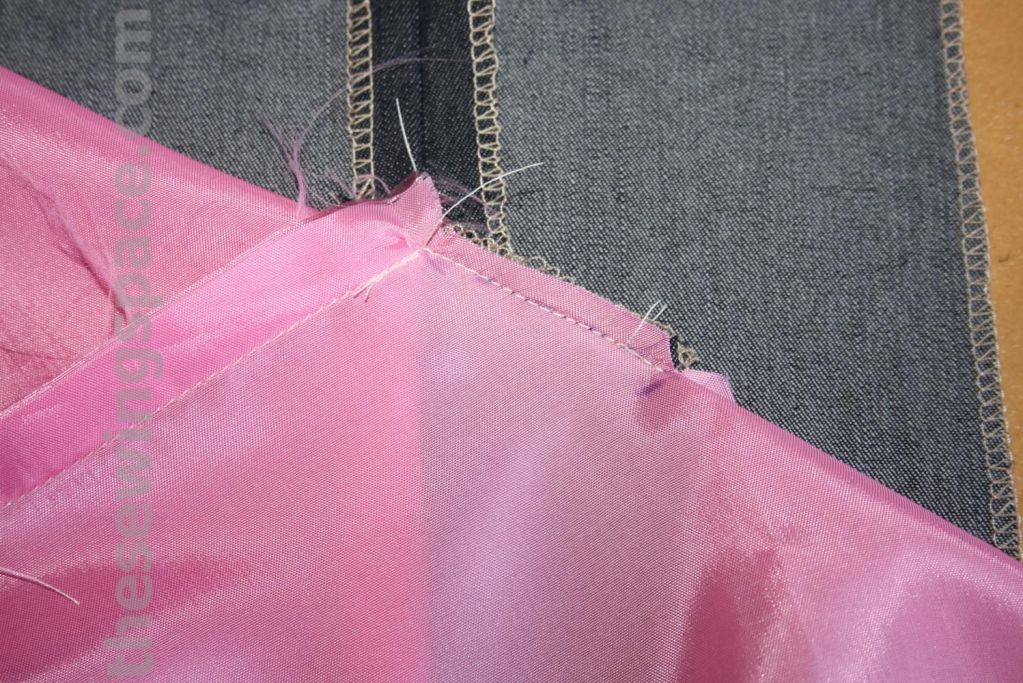 And now the right seam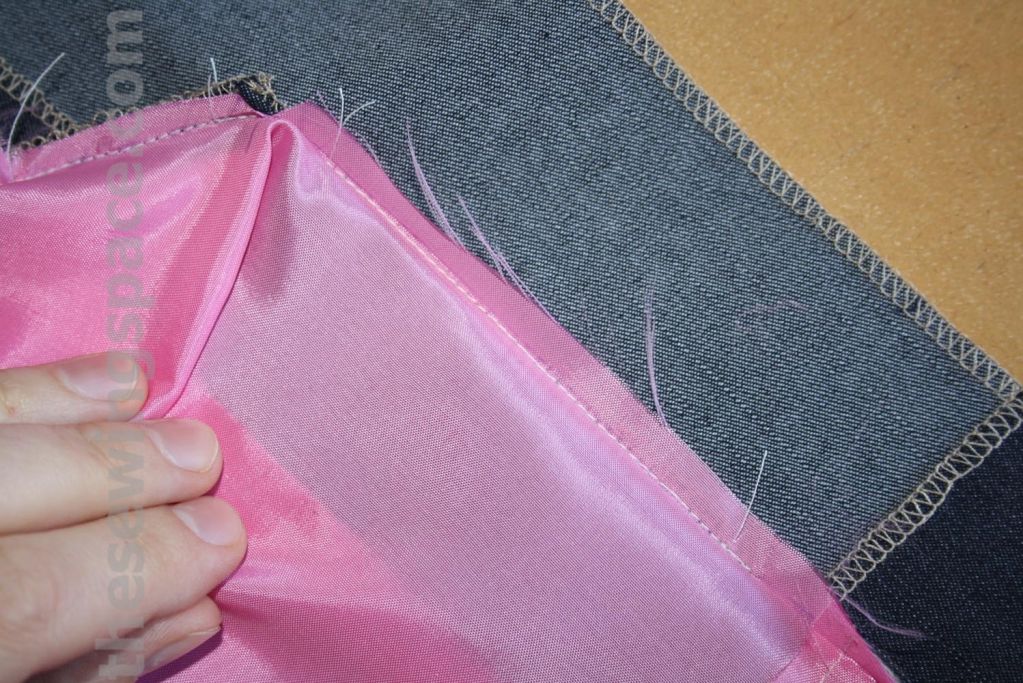 Now press your work and that's it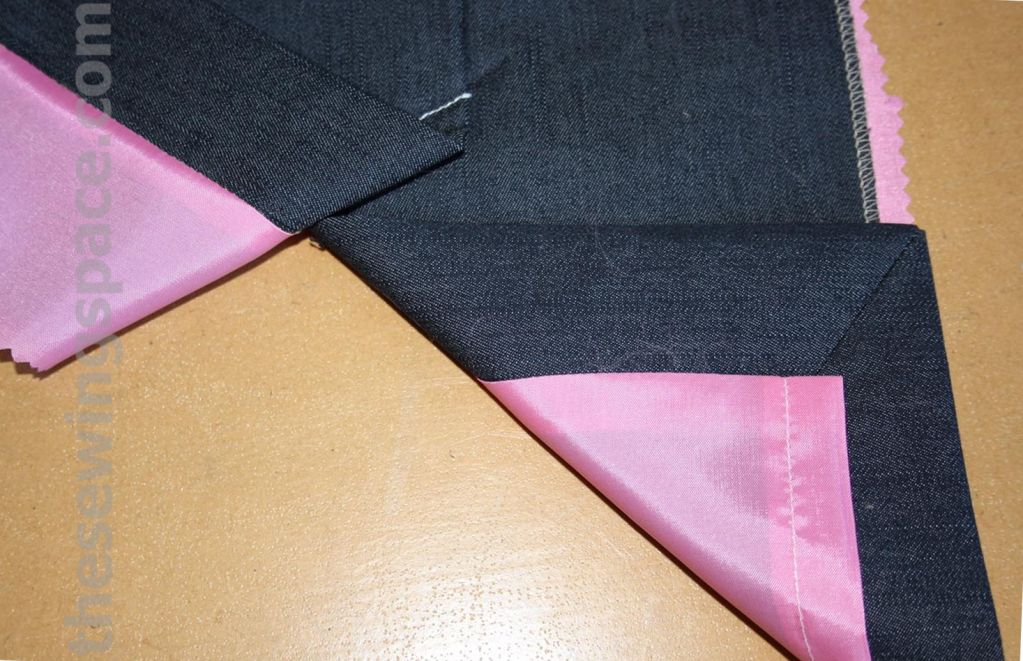 Also if lining my vent was not an afterthought, I would have not overlocked my right seam allowance, instead I'd finish lining and shell seam allowances together (it is neater this way).
See, there is nothing to it! :)