Recently, I received an email from Carole. Carole just got herself a brand new Wiggle skirt pattern and she had a question:
"Does this pattern really need a fabric with 50% stretch? Would it work with a fabric that has 20% stretch? Would I have to use a larger size to compensate for the difference in stretch, or add some ease to the pattern?"
What an excellent question. It comes up on a regular basis in various sewing forums and this is a good opportunity to answer it in detail.

First, what is a 50% stretch?
50% stretch means that if you stretch the begeezus out of your fabric, it will expand to 50% of it's original width (or length, but at the moment it is width we are interested in). So 10 cm will become 15 cm.
Ok, that's pretty clear, now let's imagine this stretched to the limit fabric on you.
Not so pretty.
What I am trying to say is that although fabric CAN stretch to 50%, it doesn't mean it SHOULD. The clothes you wear should hug you comfortably, not be a compression bandage. For this reason we only use a part of your fabric's stretch capabilities, but how do you measure this part?
Every person has different fit preferences.
Some like their clothes on a tight side, like Kim here, others prefer it a bit more relaxed. Your stretch fabric can accommodate them all, you just have to decide how you personally like it. And there is no better way than to "try it on" before you cut it. Here is how.
Let's take the Wiggle skirt as an example.
Take a look at "Finished garment measures" table in the sewing instructions.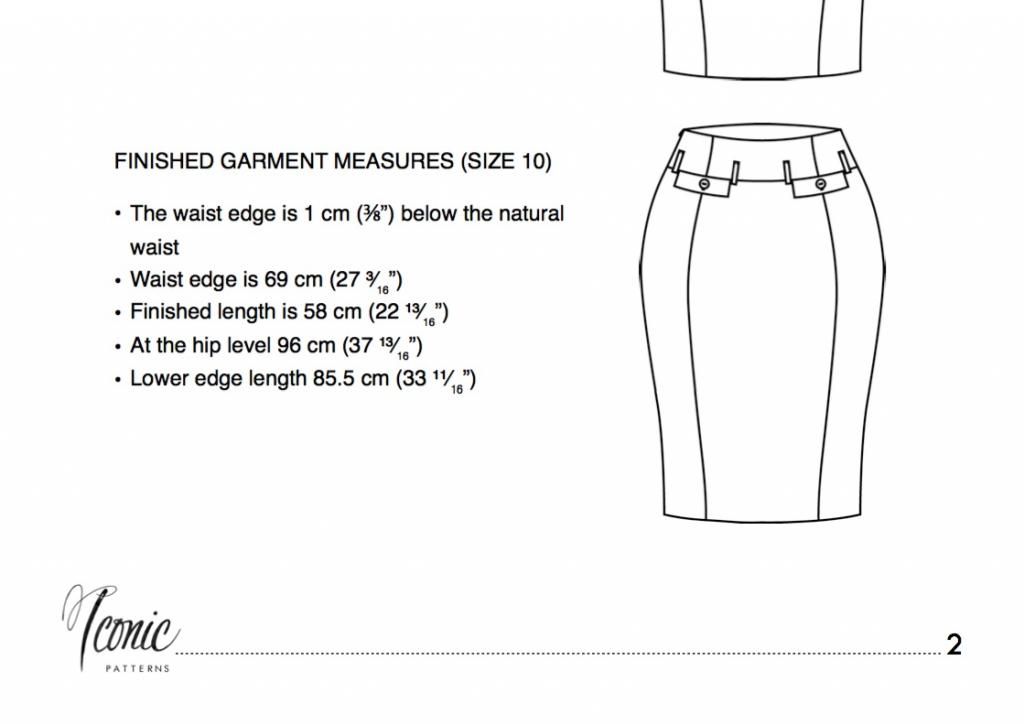 For size 10 the finished skirt measures 96 cm at the hips. Let's presume you are size 12. The grade of my patterns is 5 cm. This means that the finished skirt in size 12 will be 96+5=101 cm at the hips.
Take your fabric, measure 101 cm width and wrap it around your hips.
How does it feel? Is it too tight? Too loose?
Adjust to the comfortable width and measure the final width of your fabric.
Let's say, it was tight, but just a little – not enough to go up a whole size. In this case, I'd simply do the following: take the pattern in the size 12, but sew the vertical panels with 1 cm seam allowance, instead of 1.2 cm. This will give you an additional 0.4 cm at every vertical seam, of which there are six. 0.4 X 6 = 2.4 cm of additional width, and it's a half size up!
If you add only at side seams, you'll go 0.8 cm up, or just a smidgen more.
See how it works? Try it today!
image source splashnewsonline.com