This is a neat way to finish cowl and hide the seams at the same time.
Place garment's front and back right sides together and machine baste or hand baste the shoulders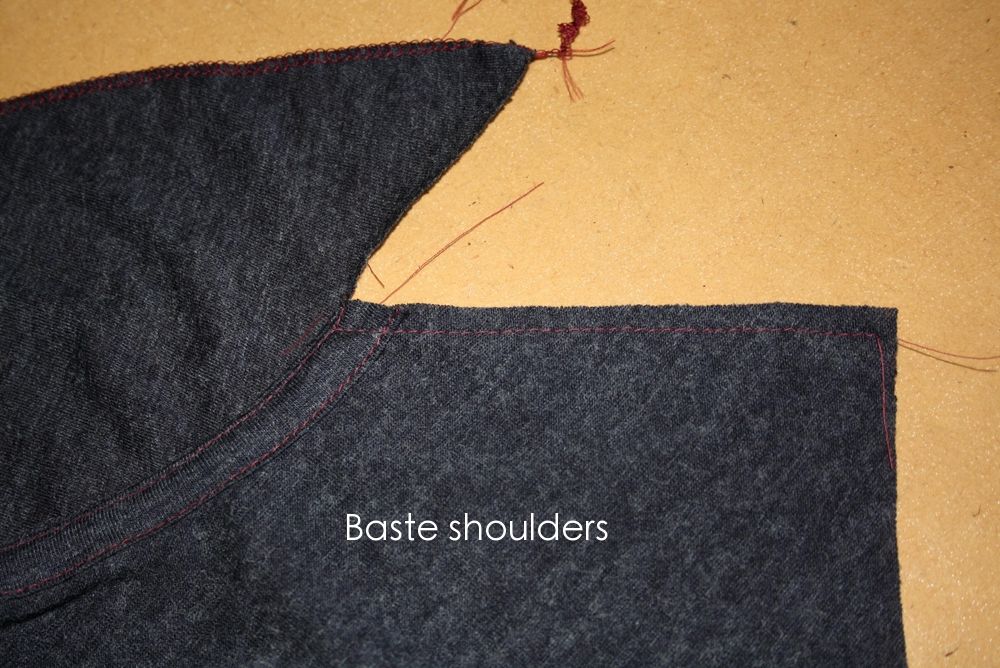 Fold the cowl facing over to the back, so the back of the garment is sandwiched between front and the facing
Place stabilizing strip on the other side. The strip is about 1 cm (3/8″) wide and cut along the selvage of the fabric (direction of less stretch). Sometimes the selvage itself can be used.
Now sew the seam catching back, front, facing and the strip
Then fold the facing back in place. The seam is covered and pressed to the front
Neat and tidy!